CPI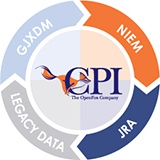 Computer Projects of Illinois has been an Nlets strategic partner since 2004. Thanks to collaborative efforts between CPI and Nlets staff, dozens of CPI states are now able to support images. West Virginia recently gained the ability to share driver license photos with other states, and North Dakota recently began sending photos with Administrative Messages as part of the TIPS initiative. Learn more about CPI's array of services below.
What is new at Computer Projects of Illinois (CPI)?
CPI is a product and services company, developing exceptional products and providing acclaimed customer support for our customers. CPI is proud of the relationship we have with our clients, many going back over 30 years. The longevity of our client base is important to us and we feel this is indicative of the extremely high level of satisfaction our clients have with our products and support.  The OpenFox® Message Switching system, our core product, is the most popular system of its kind, servicing more than one half of the law enforcement users in the United States with successful installations in 30 States, seven Federal agencies and the National Center for Missing and Exploited Children (NCMEC).
CPI is now offering Software as a Service (SaaS) and hosting housed at our corporate facilities in Bolingbrook, Illinois.
Software as a Service (SaaS)
Concealed Weapons Permits
Messenger and Mobile Messenger workstations
Other integrated solutions
CPI Hosting
Production Message Switch
Test Message Switch
Disaster Recovery
What should states expect when they partner with CPI?
CPI's sole focus has been, and will continue to be, the law enforcement and criminal justice marketplace. CPI prides itself on the fact that all existing customers can be used as references.  This reputation stems from the fact that CPI focuses only on this market and expends all of its energies on the development, installation and maintenance of its software products.  CPI systems must always be 'state-of-the-art' and cost effective, as our customers expect nothing less than the most capability for their investment.  The result of our focus has been a very high degree of customer satisfaction.  CPI is the clear market leader in this industry.
What can your Partners look forward to in 2015 and beyond?
CPI is a full-service company from Hosting, Software as a Service, hardware, and the most dependable law enforcement software and databases.
Nlets and its customer partners can count on continued support of our systems and products as well as Nlets initiatives such as:
Criminal History Information Exchange (CHIEFS)
DL/Corrections Photo Sharing
License Plate Reader (LPR)
Interpol Queries
Implementation of Nlets Message Keys to NIEM XML
Targeted Interstate Photo Sharing (TIPS)
Convert customers from Nlets TCP/IP Socket Protocol to Web Services
Migration of NCIC interfaces to NCIC XML and Web Service
Continued migration of older OpenFox® GUI's into the OpenFox® Desktop Platform
Enhanced monitoring and reporting capabilities of the OpenFox® Message Switching System.
Partner Corner
Each quarter we highlight a partner that has aligned with Nlets to promote innovation and excellence within the criminal justice and public safety community.