Turbo Data Systems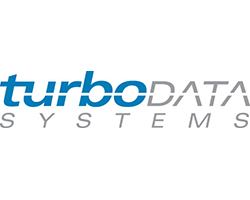 Turbo Data Systems, Inc. became an Nlets Strategic Partner in 2012. Turbo Data Systems (TDS) is a traffic enforcement company that focuses specifically on parking enforcement. Through Nlets, TDS provides automated parking ticket processing, freeing up law enforcement resources for more pressing criminal activity. 
What is new at Turbo Data Systems?
Turbo Data Systems (TDS) continues to be the leader at providing customers with the most efficient, innovative and cost effective products and services for their parking citation and collection needs. With over 30 years of experience and un-paralleled customer service, TDS has expanded its citation processing solutions and now offers clients state of the art mobile services along with industry leading revenue collections. TDS now provides real time connected smartphone ticket writers ticketPRO™ Magic, aka "the Magic", to help empower parking officers in the field improve overall parking operations and customer service. Since the initial launch in late 2013, TDS completed new Magic deployments to 30+customers in 2014 alone. This success is a testament to the innovative design and thought process that went into developing the product. With a zero downtime operation accompanied by a real-time in-the-field support, this solution it has been welcomed by many users and raised the bar to a new standard in mobile enforcement.
What should states expect when they partner with Turbo Data Systems?
Agencies who partner with TDS should expect to see an unmatched level of service, and a boost in revenue and collections efficiency in parking, administrative and traffic citation processing solutions. With over 100+ customers, Turbo Data Systems continues to provide each and every client regardless of size with the same dedication to placing customer service and rapid, accurate response as the top priority.
What can your Partners look forward to in 2015 and beyond?
Partners can look forward to receiving comprehensive, advanced and easy to use parking citation solutions that will make enforcing and processing a more enjoyable and less time consuming experience. Additional integration is offered with 3rd party solutions such as LPR providers and Pay-by-Space, Pay-by-Phone and multi-space meter providers. This is a natural progression given prior successful integrations with other related technology partners. 
Visit Turbo Data Systems' Website

Partner Corner
Each quarter we highlight a partner that has aligned with Nlets to promote innovation and excellence within the criminal justice and public safety community.